Celery Seeds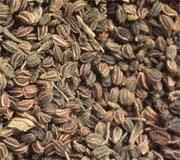 Celery Seeds is grown in two parts in India. Firstly at Amritsar and secondly at Ladwa. The grains of Ladwa Quality Celery Seeds are healthier, cleaner and having more oil / Percentage as compare to Amritsar quality Celery. We manufacture Celery Oil in our plants well equipped with advance technology to meet the international standards. We are the leading suppliers of Celery Seeds and Celery Seeds Oil in West Bengal. Celery Seeds which is available in different form like fresh or drilled can contribute a lot towards our health. By consuming Celery Seeds tea and by taking Celery Seeds capsule according to individuals need we can maintain a good health. Celery Seeds which comes from the plant Of celery stalk are tan / brown in color. Contains boron, calcium, iron, zinc, and vitamins like A , B-complex , and C and can be purchased from our reliable health food store. Purchase Celery Seeds for a healthy living.

Packaging Materials :



PP bags


Jute bags


Non-woven bags

Note : Packing can be done in various size bags from 10 Kg to 50 Kg.