Our Clients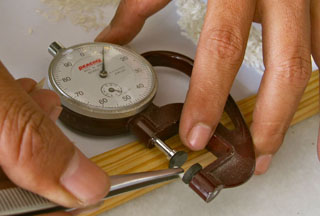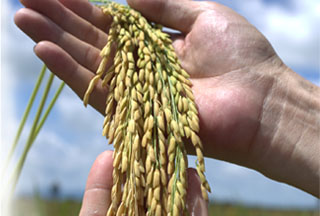 As a Trusted Rice & Wheat Supplier, clients are the epicenter of our activities at Sija . Sija has worked with many companies in a wide range of industries and at all stages of growth. Our Clientele consists of both Domestic and International business organisations. We are a highly receptive organization which keeps our customers' desires in mind. Our clientele consists of not only companies from India but also from other parts of the Globe. We are a client oriented organization and our endeavor is to keep our clients happy. We view our clients as long term partners and work towards establishing a long term work relation. We believe in making clients for life.

We thank our cross-section of clients for our rapid success, and look forward to continuing our success stories.



We are exporting Basmati Rice to South East Asian, Middle East, Saudi Arabia, UAE and African Countries. Our Office are spread in various parts of the globe including Dubai and India.

We cater to all varieties Traditional Basmati, Pusa Basmati, 1121 Basmati Sharbati Basmati and in all forms - Brown, Milled Raw, Steamed, Par-boiled / Sella - White /Golden. Non Basmati varieties are PR 14, PR11, PR 106, IR 64, IR14 and in all forms - Brown, Milled Raw, Steamed, Par-boiled / Sella - White /Golden. Ponni varieties are chella ponni,kalsar Ponni, Andra Ponni and karnataka Ponni, swarna Masuri and Idly Rice Ambai 16. Has capability to pack in all forms of packaging materials.


Testimonials

Hi, This is Gavin Darke from Kapitan Trading. My requirement was 12,500 MT of Basmati & Non-Basmati raw rice long grain , Steamed rice, white rice 5% broken in 50kg bags for my rice wherehouse in South Africa needed for my clients in west Africa. I needed that quantity with strong packaging for bulk shipment to west africa. Your exported rice was too good quality , proper quantity and well packaged. Thanks so much ....


Gavin Darke,Managing Director , Kapitan Trading ,South Africa

Hi, I am Ross Tuazon. I am searching for the cheapest and yet good quality but not that high, Steamed rice and white rice from any port in South Africa. I needed 30,000 MT / monthly.. Your exported rice was good quality & proper packaged. Very much thankful to Sija ....


Ross Tuazon

I was interested to import good quality kernel white basmati rice 20ft containers C&F price to Rotterdam at the beginning for trial marketing inside the Netherland.Your exported white basmati rice was really good quality & well packaged.


Charles